---
Multiracial Sweden Erases Own History by Turning Viking Artifacts into Scrap Metal
Coins, arrow heads, ritual amulets, weapons, jewellery and weights that were kept in the past are now directly dumped into metal recycling bins upon discovery instead of being treasured and displayed. Following a recent surge in excavations aimed at construction that are occurring all over Sweden,
the museum excavators are instructed to recycle unearthed iron elements into scrap metal following the pretext that "it would take too much resources to process
, identify and store them." This was kept secret until this week's declarations by Johan Runer, archaeologist at the said museum.
He tried to raise the alarm before but only met indifference from the Liberal Swedish Media.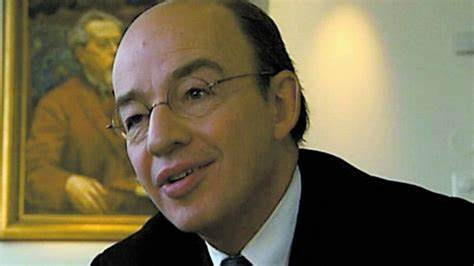 Jew Carl-Johan Bonnier
"The Bonnier Group owns 96 book publishers, 42 business and trade press newspapers, 105 digital news platforms, 9 film production companies, 176 magazines, 23 major newspapers, 33 TV stations, and 33 "other" media outlets and dominates the controlled media in Sweden."


According to Runer, this has been going on since at least 2016 as he recalls the example of an entire human settlement from the Bronze and Iron Age that discretely got leveled to allow road works for Sweden's E6 motorway to progress. Runer explains that the archaeologists cannot themselves auction the findings to the private sector as it would encourage crooks and robbers to then resell the treasure. There is no shortage of funds in Sweden to host more refugees and promote multiculturalism in every media, but the money seems to vanish when it's time to preserve European common heritage. The tragic aspect of this situation is that those construction works that unearth the artifacts destined to be destroyed are probably the new buildings needed to house the freshly arrived migrants that the Swedish government is so eager to welcome. Why do they not invite other museums around the world to collect and protect their artifacts in their name if money is an issue?

Why don't they store them in labelled wooden boxes as it was done for hundred of years? If not, let them ask for voluntary work to take care of the findings or let it be given to the native people that are interested in this culture. Even if used as door stops or cutlery, they'll take better care of it than any Swedish liberal government. Terminally ill patients suffering from the Liberal Cancer like Alice Bah Kuhnke ("New Suede" and Sweden's Minister of Culture) are the ones that now approve those decisions and define what should compose Swedish History and choose what will be Sweden's future.