---
Gold Smashes Above $1800 For First Time Since 2011
July 1st, 2020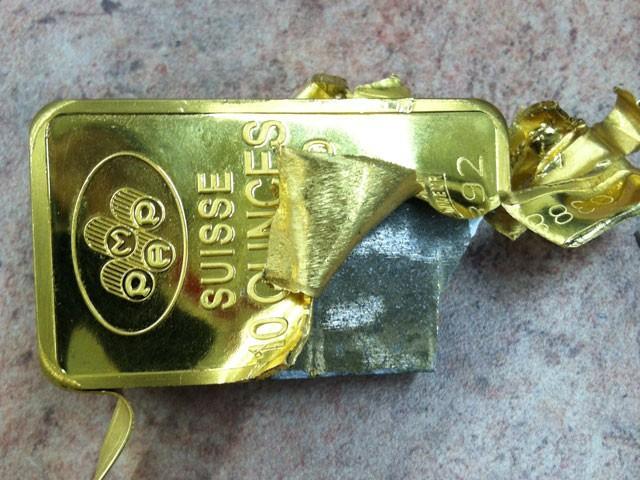 83 Tons Of Fake Gold Bars: Gold Market Rocked By Massive China Counterfeiting Scandal (see link)
Just a day after the counterfeit China gold bar story hit the market, precious metals are bid this morning with Gold futures surging above $1800 for the first time since Nov 2011… We asked yesterday –
What happens next
: a panicked scramble to procure physical gold, one which even our friends at the BIS will be powerless to stop from sending the price of the precious metal to all time highs.
It appears that has begun…
This move comes, as
Citibank has joined other mainstream gold bulls calling for record gold prices
.
Citi raised its gold price forecast
this week. It now projects a three-month price of $1,825 per ounce and for the yellow metal to head into record territory in 2021.
Citi analysts expect gold to eclipse the $2,000 mark early next year.
Citibank joins several other mainstream players that now project record gold prices in the coming months. Last week, we reported
Goldman Sachs now forecasts record gold prices
within the next 12 months and
Bank of America saying gold could break its US dollar record by the end of the year
if it continues to breach key resistance levels. Meanwhile, SGMC Capital Founder thinks
gold may hit close to $2,000 by the end of this year and could rally further due to dollar weakness.

Silver also soared back above $18…
And Edison Investment Research is even more bullish, saying gold has the potential to go as high as $3,000.
Gold has been on a strong run over the last couple of weeks as the number of coronavirus cases has surged. Bullion is up better than 12% in this quarter. Safe-haven demand has given gold a boost, but the big driver is the Federal Reserve .... We've
already seen the balance sheet balloon
by over $3 trillion in response to the coronavirus pandemic and it currently stands at over $7 trillion. If history is any teacher, that could mean $4,000 gold. Along with bullishness for gold, we're starting to see some mainstream concern about dollar debasement – something
Peter Schiff has been talking about
for years. In its note, Goldman Sachs cited "continued debasement concerns" and a weaker dollar as two of the factors it sees driving gold higher. ...
"the era of the US dollar's 'exorbitant privilege' as the world's primary reserve currency is coming to an end."
Meanwhile ... "there are no signs the world is questioning the value of the US dollar" right now, it's clear that the greenback is "slowly losing market share as the world's reserve currency." And he said
buying gold is the key to offsetting the dollar's decline.