Department of Defense Purges SPLC Information from its Training Material
The Department of Defense (DOD) has recently removed all its material related to extremist groups that came from the
Southern Poverty Law Center
(SPLC)
. The DOD infamously used the discredited SPLC's data, which led it compare Catholic and Protestant Christians to al Qaeda, as examples of religious extremism. CRC has extensively covered the left-wing bent of the SPLC that has prompted it to include mainstream, conservative nonprofits with legitimate hate groups with histories of violence.
The Daily Caller News Foundation obtained an email from the Department of Justice in which Brian J. Field, assistant U.S. attorney for the DOD Civil Division, confirmed that the DOD Office of Diversity Management and Equal Opportunity has removed "any and all references to the
SPLC
in training materials used by the
Defense Equal Opportunity Management Institute (DEOMI)
."
The DOD founded the DEOMI in 1971 (then called the Defense Race Relations Institute) after an inter-service task force examined the causes and potential cures of racial turbulence within the military. Today, the institute provides race relations education to the members of the Armed Forces.
Under the Obama administration, DEOMI officers used SPLC data to identify high-profile Christian ministries as domestic hate groups at briefings. In the spring of 2013, a United States Army Reserve presentation included a slide, which lectured the servicemen and women that "religious extremism is not limited to any single religion, ethnic group, or region of the world." Another slide, drawing on the SPLC's definition of "hate," included Evangelical Christianity, Orthodox Judaism, Catholicism, and the Church of Jesus Christ of Latter Day Saints in the same category with al Qaeda, the Palestinian terrorist group Hamas, and the Ku Klux Klan.
After being warned that the Southern Poverty Law Center lies, distorts and fabricates its findings, the decision by the Department of Defense to continue to use the materials of the SPLC, whose dangerous sport is to castigate Christian citizens, is beneath contempt.
More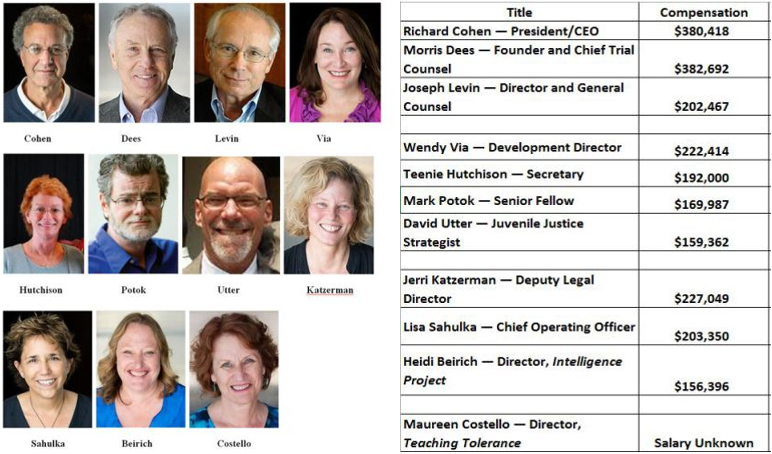 Southern Poverty Law Center

(SPLC)

Staff