---
95% of Congress is OK with Israel's torture of Palestinian children
October 23rd, 2019
The Israeli government detains about 700 Palestinian children each year. This is an established fact
Congress member Betty McCollum has introduced a bill to stop U.S. tax dollars from funding this, but so far only 22 Congress members have co-sponsored it. (None of the Democratic presidential candidates currently in Congress have introduced or signed onto the legislation.)

- Each year the Israeli military detains and prosecutes around 700 Palestinian children.

- From the moment of arrest, Palestinian children encounter ill-treatment and torture at the hands of Israeli forces.

- Three out of four experience physical violence during arrest or interrogation.

- Israel is the only country in the world to prosecute children in military courts that lack basic safeguards for a fair trial.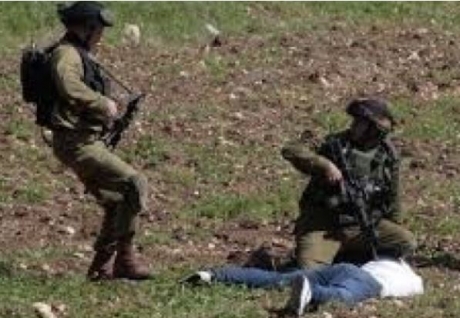 A bill before the House of Representatives,
H.R.2407
, promotes
"human rights for Palestinian children living under Israeli military occupation
and require(s) that United States funds do not support military detention, interrogation, abuse, or ill-treatment of Palestinian children."
Only 5% of Congress members have been willing to cosponsor it, just 22 out of 435.
Read more ...