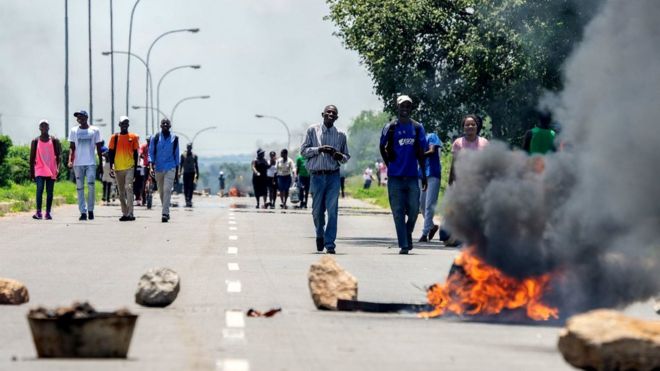 Hyperinflation started in 2009 and now at 12,900% inflation rate, while unemployment hovers at 95%.

Zimbabwe President Mnangagwa 'appalled' by attack on protester
Since the Whites in Zimbabwe didn't want to leave voluntarily, I believe it was a good thing they left regardless. They built a civilization there and kept (then called) Rhodesia's economy afloat. Zimbabwe (Rhodesia) was only 8% White in 1975 at 300,000. Today it is less than 28,000 (2012).

It's not easy getting facts on these countries. The Marxist Jew press (which preaches looking after the poor), is reluctant to disclose the true state of nations such as Zimbabwe. Zimbabwe calls itself socialist, but is really a Marxist dictatorship ruled off and on by two Marxist parties. As the hole gets deeper, it will be time to bring in the UN.