National Alliance Chairman Will Williams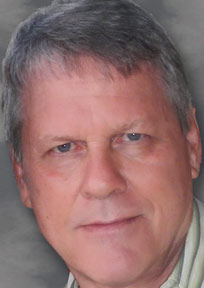 The National Alliance is back up at
www.natall.com
under new leadership of Chairman Will Williams. They are accepting applications for memberships and supporters. Will Williams was named the new chairman of the NA a couple months ago by former Chairman Eric Gliebe who was involved in a lawsuit by ex-Alliance members known as Narrg. Narrg's main demand was for Eric Gliebe to step down and to name a successor. Gliebe finally chose to turn the position of Chairman over to former Green Beret and Vietnam war veteran Will Williams. Gliebe made the move to avoid further legal litigation with Narrg. Prior to being named Chairman of the NA by Gliebe, Will Williams purchased two of Dr. Pierce's private libraries from Gliebe after he heard that Gliebe was planning on selling the libraries. Will was interested in preserving Dr. Pierce's treasured libraries and paid for the books out of his own pocket. Narrg has so far spent $25,000 on their lawsuit against Gliebe. This money was raised by well meaning donors but is now in the pockets of Narrg's attorney who is not a racialist, and said that he finds the beliefs of his clients abhorrent. Apparently Narrg is not happy about the decision of Gliebe to appoint Will Williams as the new Chairman, even though their primary demand was for him to step down and name a successor. They never specified whom should be the successor, but I believe they wanted to have one of their own members appointed as the new chairman and not Will Williams. Will Williams was the former membership coordinator of the National Alliance while Dr. Pierce was alive, and has worked closely with Pierce for 10 years. Williams has stated that he intends to return the focus of the National Alliance to the same hard line Cosmotheist approach which William Pierce used until his untimely death. Dr. Pierce's Cosmotheist world view was somewhat compromised after his death when the new leadership began running the organization. The National Alliance membership dropped by 95% after Dr. Pierce died, and this drop was primarily attributed to the poor leadership which took over the organization after his death.
Will Williams, Former Green Beret
In addition to acquiring William Pierce's private library from Gliebe, Will has made payments for the bills of the West Virginia property that Pierce operated. His plans are to renovate the property and keep up the maintenance of it. He also built his own NA headquarters in Laurel Bloomery, Tennessee. Narrg opposes the new leadership of the NA and claims that they will sue Will Williams to gain control of the Alliance Assets, however Williams is confident that their efforts will be futile. Since Gliebe stepped down and named his successor, the Narrg team has shifted their attack to Will Williams, and have been writing weekly smear articles about Williams on their website
http://www.narrg.com
. Meanwhile Will and his associates have been hard at work rebuilding the Alliance, continuing to spread message of our racial struggle, and informing people about current events through their own weekly ADV broadcasts which have been uploaded on
www.nationalvanguard.org
every Saturday for the last 53 consecutive weeks. They also created their own official forum at
www.whitebiocentrism.com
. For more info on the New National Alliance visit
www.natall.com
.