We all know the story of how 6 million Jews died in the Holocaust with 4 million being gassed Jews in Auschwitz, right? You don't know about that? It never happened? I did say it was a
story
.
From 1945 until the early 90's, the claim was that 4 million Jews were gassed in Auschwitz. In the early to mid 90's the claim was changed to
about a million people, mainly Jews
died in Auschwitz.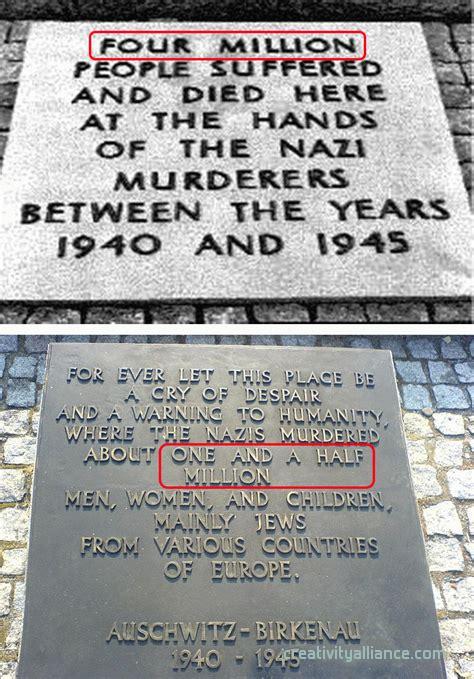 Well, that was one massive win for truth in history ... but 6 million minus 4 million makes 6 million

That's the Jewish argument to this day. And if you doubt it, it's prison for you, Sunshine.
However, there's more than just a drop in death statistics to prove the lie for what it is. In fact, the admissions coming from Israel regarding the various hoaxes of the Holocaust...
More at Creativity Alliance Forum ...