@StephenMasten (P.O.W.)
just asked me to recommend four good Rose Tattoo for him that I think he'd like. He plans to buy four songs next week. So, I sent him eight, beginning with Revenge ...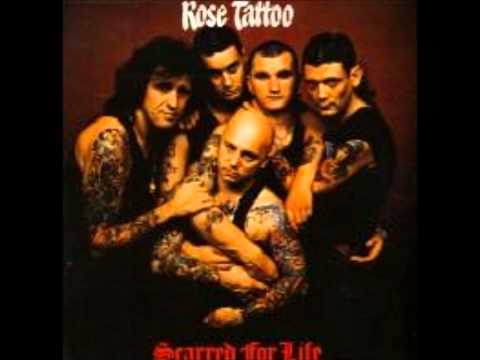 Revenge
We Can't be Beaten
Scarred for Life
One of the Boys
Out of this Place
All the Lessons
Magnum Maid
Branded
My city is full of people
That I don't understand
They got no love for the life
In this my motherland
They practice strange religions
Whose roots are buried in the east
Their givin' nothing of their souls
While on our fat they feast
The parasites...they cannot hide
I'll have vengeance...swift, deadly, unforgiving, unrelentant
My city is torn by union strikes
They're part of an evil plan
Their leaders livin' life of ease
There's no love for workin' man
They took away his giv...
More at Creativity Alliance Forum ...