Quote from: Rev.Cambeul on 28 February 2020 at 05:49
Mine - a Honda Rebel. I'm getting closer to dedicating time and money on it. Still working on my car and home security fencing at the moment.

I just dumped the engine in the frame (which freed up some space in my shed) and threw a Creator patch on the tank to see how it looked. Same with painting the handlebars black. Now that I see the black handlebars, that's definitely what I'll be going for. Also black forks with gators, black wheels and black motor.
No change really. Just a cheap can of paint and a few more parts bolted on to test the styling to make sure it's what I like ...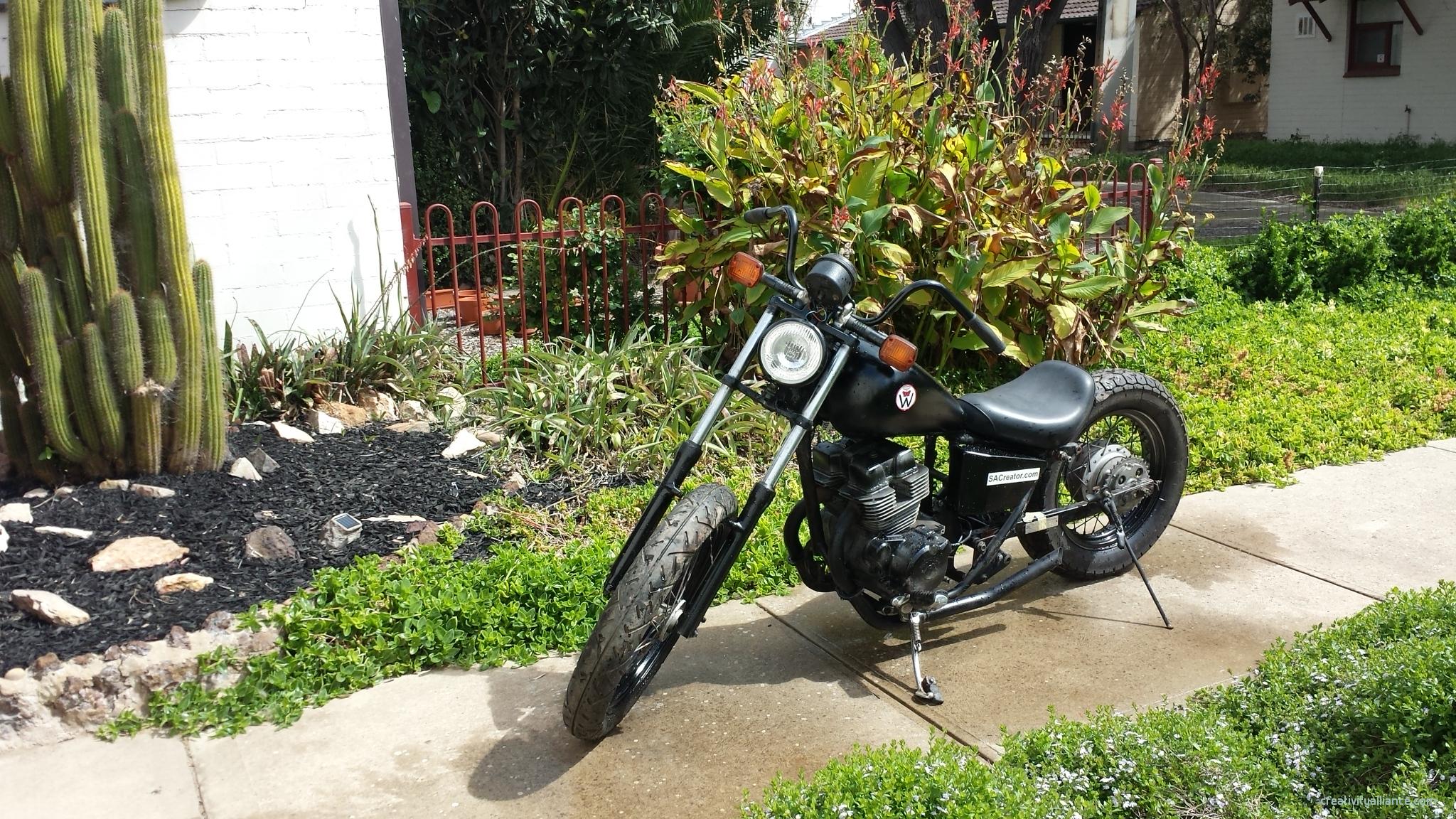 In the Gallery
https://creativityallian
...
More at Creativity Alliance Forum ...