---
23 Mar 2020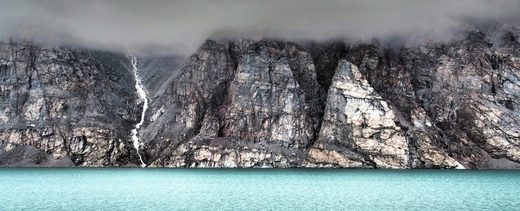 Baffin Island.
Scientists have uncovered a splintered remnant of Earth's continental crust from millions of years ago, embedded in the isolated wilderness of northern Canada.
Baffin Island
, located in between the Canadian mainland and Greenland, is a vast Arctic expanse covering almost 200,000 square miles, making it the fifth largest island in the world. While analysing igneous rock samples recovered from diamond exploration drilling in the southern stretches of Baffin Island, researchers identified a mineral signature in the rock they had never expected to find.
"Kimberlites are subterranean rockets that pick up passengers on their way to the surface,"
... "The passengers are solid chunks of wall rocks that
carry a wealth of details on conditions far beneath the surface of our planet over time
."
In this case, those passengers had completed a very long journey. The team says
kimberlite
rocks like this, formed at depths below 150 kilometres (93 miles), are driven to the surface by both geological and chemical forces. In terms of the geological component, their emergence underneath modern-day Baffin Island
represents the end of a colossal dispersal that occurred approximately 150 million years ago, during rifting of the continental plate ... "The mineral composition of other portions of the North Atlantic Craton is so unique there was no mistaking it,"
"It was easy to tie the pieces together. The results showed the Chidliak mantle
"strikingly resembles"
the NAC rocks from West Greenland in terms of their bulk composition and mineral chemistry ...
The new findings mean
we've discovered about 10 percent more of the known expanse of the NAC
- a pretty sizeable chunk of this incredibly ancient crust. And thanks to newer mantle modelling techniques, we can also envisage the shape of some of Earth's earliest known rock formations at much greater depths than ever before. "With these samples we're able to reconstruct the shapes of ancient continents based on deeper, mantle rocks," ... "We can now understand and map not only the uppermost skinny layer of Earth that makes up one percent of the planet's volume, but our knowledge is literally and symbolically deeper." Read more ...