---
Can NASA land humans on the Moon by 2024?
May 18, 2020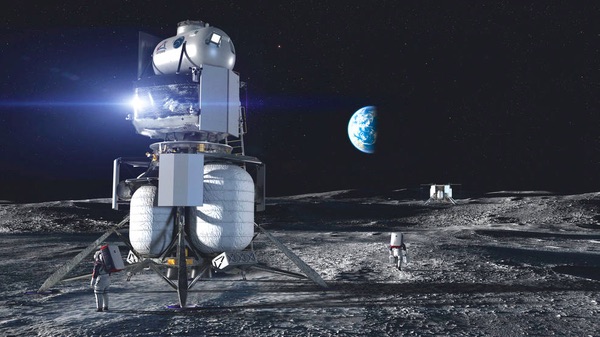 The lunar lander concept by the "national team" led by Blue Origin.
The new goal: land American astronauts on the Moon "within the next five years," ... by the end of 2024
Much of what NASA needed to accomplish the revised goal was already in development, notably the Orion spacecraft and Space Launch System.
What was missing, though, was that last, but most essential, element: a lander to take astronauts down to the surface and then return them to lunar orbit.
"We are all looking forward to helping NASA achieve the 2024 goal of returning US astronauts to the lunar surface," said Kim Doering, vice president of space systems at Dynetics, at the NASA announcement. SpaceX, not surprisingly, offered its Starship reusable launch vehicle for HLS, with several different variants. Some Starships will serve as tankers, transferring propellant to a Starship that serves as a depot in Earth orbit.
"We are now on our way," said Doug Loverro, NASA associate administrator ... "There are no more puzzle pieces to add."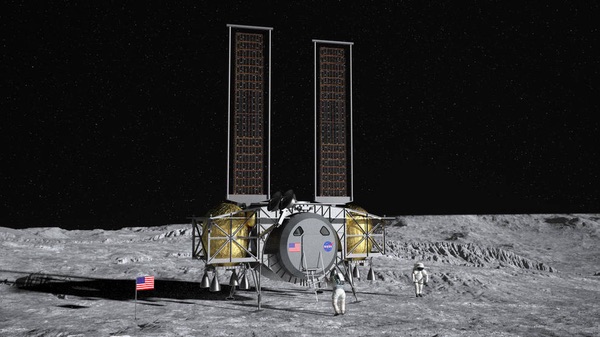 The lunar lander concept by Dynetics, leading a team of 25 companies and organizations.
"Very bullish" versus "pipe dream" NASA officials like Loverro said the number of companies, and diversity of designs, made them optimistic about the prospect of making the 2024 deadline. Many are skeptical, and point to the experience developing the lunar module, or LEM, for Apollo as a reason why a lander won't be ready by the end of 2024. "I think the whole HLS schedule, the thought that they can develop this system and land on the moon in four years with these systems that they have in front of them, is a pipe dream," said Tommy Holloway, a former NASA shuttle and space station program manager. "There's no way that they're going to get there."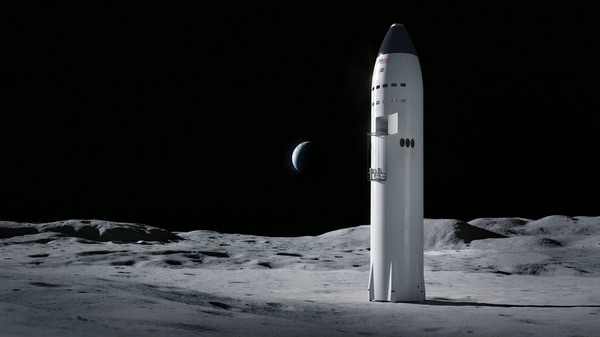 The lunar lander concept by SpaceX, derived from its Starship reusable vehicle.
He was not alone. "I think there's a pretty good consensus among the committee members that the likelihood of making the landing by 2024 is really, really remote,"
said Pat Condon, an aerospace consultant.
"I would assert that we know an awful lot more about putting a crew in low Earth orbit than we know about landing a crew on the Moon ...
Loverro, asked about the use of the commercial model during the committee meeting, said it would be, at least initially, closer to a more conventional relationship between the agency and each company as they develop their landers. NASA does face a couple major challenges. One is the budget the agency will get in 2021 and future years ...
That latter challenge could be affected by the coronavirus pandemic ...
Read more ...