---
We Thought They Were White: An African-American Apologizes for Misattributed Perceptions of White Racism Against Blacks Perpetrated by Jews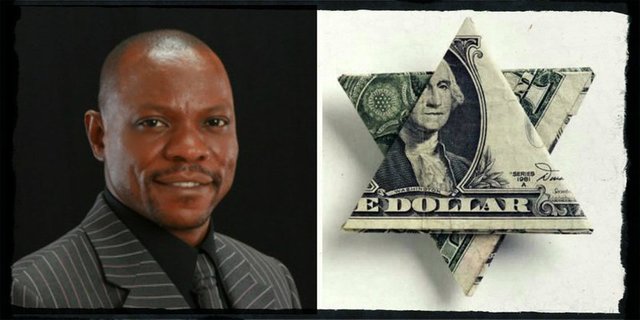 "The reality is that the white race had little to do with the slave trade that took our ancestors away from Africa and sold them into bondage in the New World. " -Dontell Jackson
In his courageously narrative-defying
website
, Dontell Jackson discusses how
European Americans have been framed for crimes against humanity committed by the [nearly indistinguishable] Jewish rac
e, and how African Americans have been propagandized into believing the lie so that the actual perpetrators might never be brought to justice. Sadly,
European Americans have also been raised in this lie and immersed in a doctrine of shame and guilt that was not theirs to bear.
So that, when the time came, they would make the perfect "whipping boy".
"Whites were and continue to be exploited and manipulated by the Jews, the same as blacks, and their race is even more hated by the Jew"
Black and white children are not taught that the slave ships were largely owned and operated by Jews, or that the first American slave owners were black.
Black and white children are not taught about the quantity of slaves that were white (though most historians agree that roughly two-thirds of all whites came to the colonies in some form of bondage)
Black and white children are not taught about how white slaves were valued at much less (50 sterling for a black slave vs. a maximum of 5 sterling for a white "indentured servant") and treated worse than their African counterparts as the requirement that they be released in a few years actually made them more expendable to their masters.
Black and white children are not taught that the white race actually comprised a smaller percentage of slave owners in the United States than free blacks— about 28% of free blacks owned black slaves compared to roughly 1.4% of white owners of black slaves (1860 US Census)
Black and white children are not taught that, of the 10 to 15 million Africans who were transplanted to the New World, no more than 6 percent even went to the Northern Hemisphere; Almost all of them went to South America.
Black and white children are nottaught about how the Muslim trade of African AND European slaves lasted centuries longer than any white European involvement did, or about how white, Christian Americans were the first to push for the abolition of slavery as a practice.
Black and white children are not taught that, since blacks have never been the majority demographic in America, it is mathematically impossible for most whites to have owned black slaves.
It is far more realistic to accept that the ancestors of
most
(obviously not all) American whites today were either indentured servants (the euphemism responsible for hiding American white slavery) or entirely too impoverished to be owning land
or
people. Although
it is illegal in 17 countries ...
to even investigate the actual history of Jewish persecution
(name one other race that is allowed to throw you in prison for simply examining its history) today in America, black and white peoples are being led into a race war that has been strategically fostered by group C feeding disinformation to
both
groups A and B. If either race is to rise above it for the betterment of their people,
both
will have to realize the ways in which
they have been manipulated in order to unite against the true common enemy: Zionism.