Scandinavians Do Not Exist, Africans are Vikings too SAS airline says in Disgusting Racist Ad
Feb 12th, 2020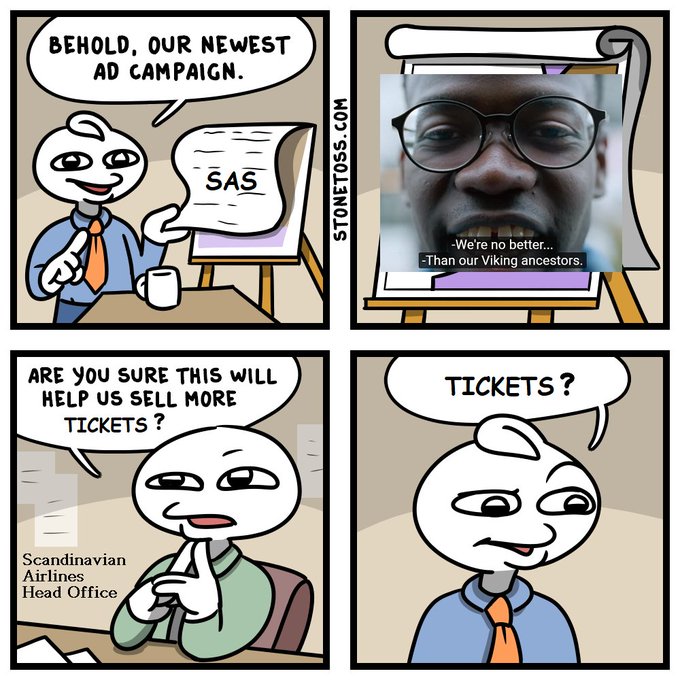 The leading airline of Denmark, Norway and Sweden had to quietly remove a video commercial, which declared entire Scandinavian culture borrowed and featured a black guy saying he is no better that his 'Viking ancestors'.

Scandinavian Airlines, or SAS, had its own tone deaf disaster of a commercial pulled after public outcry.
It's served with the notion that "we are no better than our Viking ancestors," read by a bespectacled black man. For some reason, the ad didn't go down as well as expected. Instead of flocking to SAS website to buy tickets and fly to foreign lands for some good-spirited cultural appropriation,
people went en mass to its pages on social media to vent off their outrage.